Global CIO Forum and International Group of Artificial Intelligence held their first International Conference on Artificial Intelligence in Judicial Practice, Mahakem 4.0. The virtual summit was held under the patronage of HE Chancellor Abdulla bin Hassan Al Buainian, President of the Court of Cassation and Deputy President of the Supreme Judicial Council.
Artificial intelligence is increasingly being used and adopted as technological advancements to boost verticals across the globe. Though the use of AI remains largely unregulated in the judicial sector, a lot of research and studies have stated and shared good practices to promote the ethical and rightful use of AI in law and justice.
The International Conference on Artificial Intelligence in Judicial Practice emphasised on how judiciaries have begun the early usage of AI to improve courtroom efficiencies and showcase some of the pioneering examples and real-life cases.
Dr Jassim Haji, President of Artificial Intelligence Society Bahrain was the conference Chairman. Other speakers at the event were:
Dr Latifa Al-Abdulkarim, Member of the Saudi Shura Council Assistant Professor in AI and Law
Yannick Meneceur, Expert to the Ethics and AI Observatory of the Sapiens Institute
Jean-Marc Goossens, Advocate – Attorney, Guest Law Teacher, Singapore Management University
Gael Boven, Attorney in Blockchain technologies, AI, and cryptocurrencies
A glimpse of the event is below:
---
Dr Latifa Al-Abdulkarim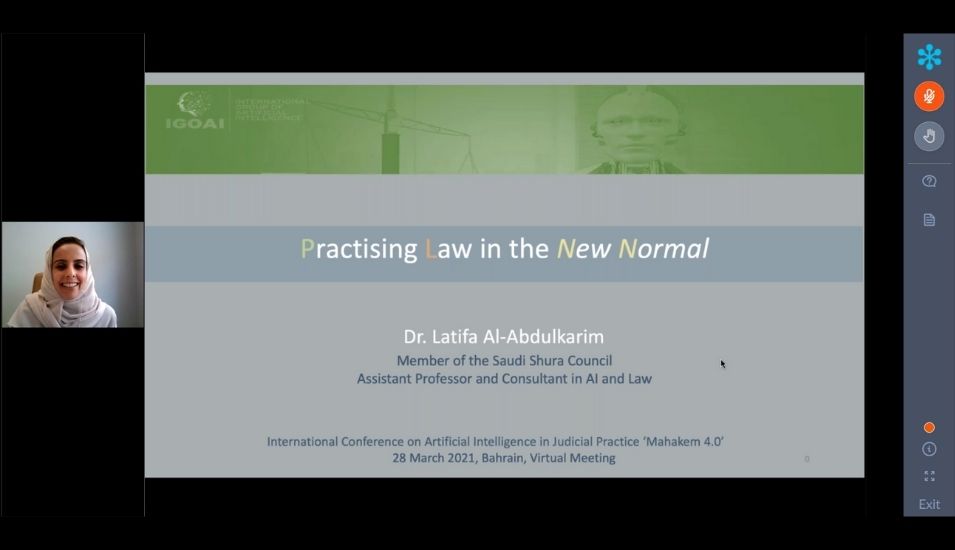 ---
Yannick Meneceur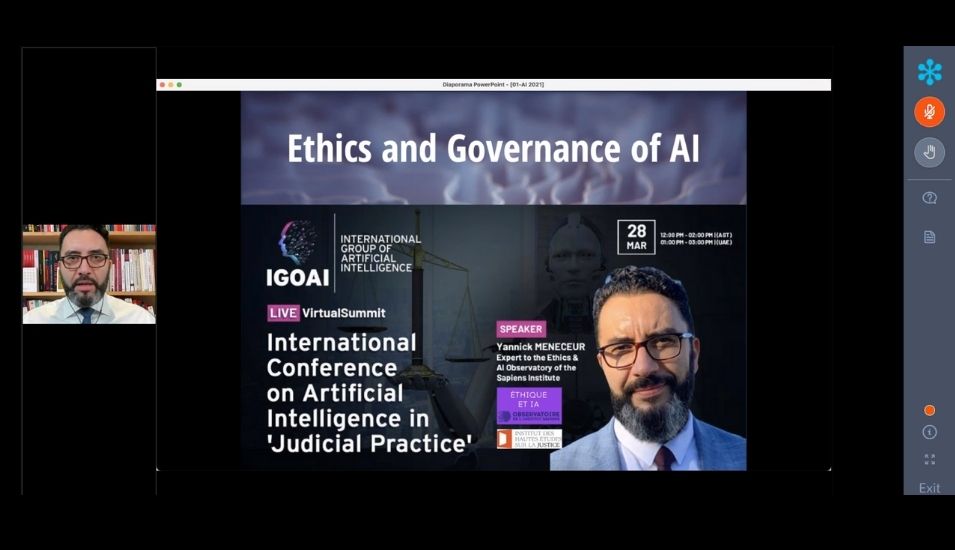 ---
Jean-Marc Goossens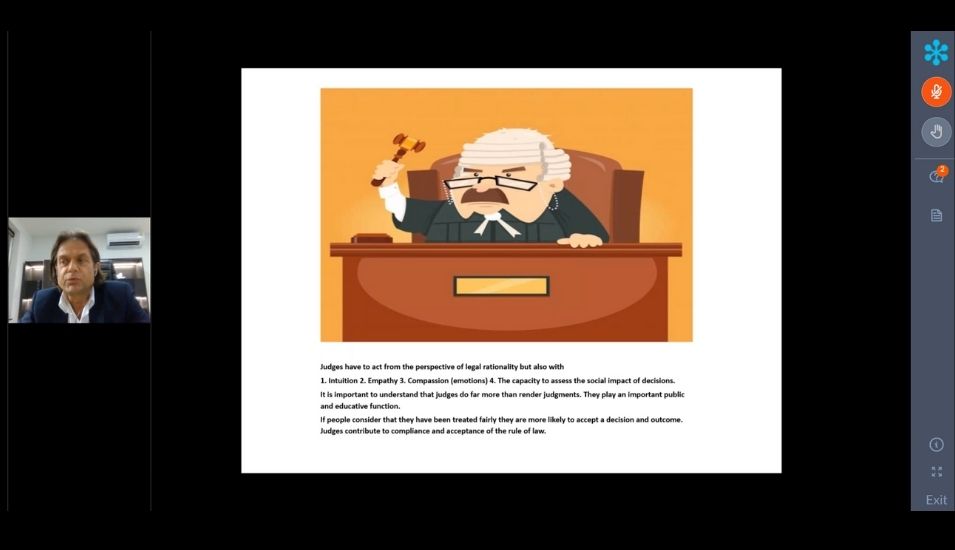 ---
Gael Boven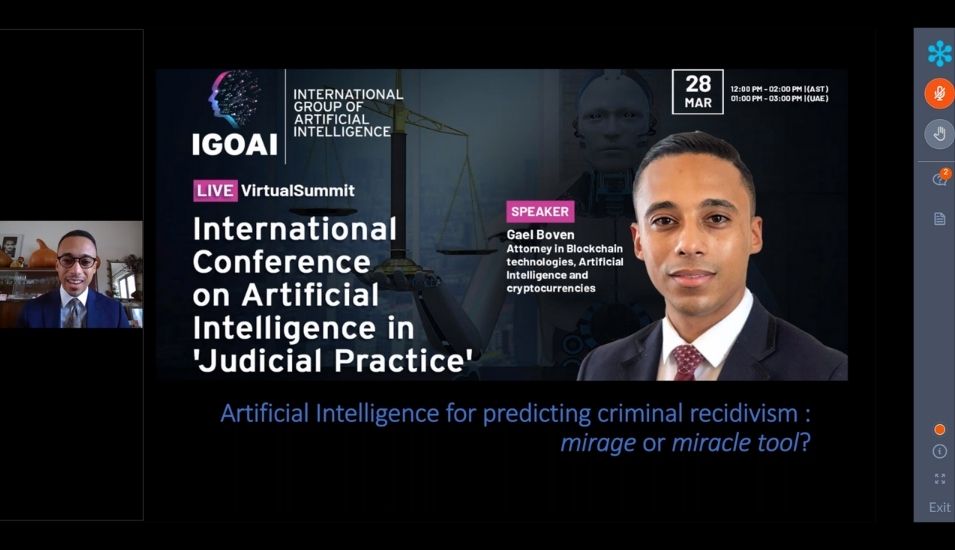 ---
The event was concluded by a very engaging Q&A session.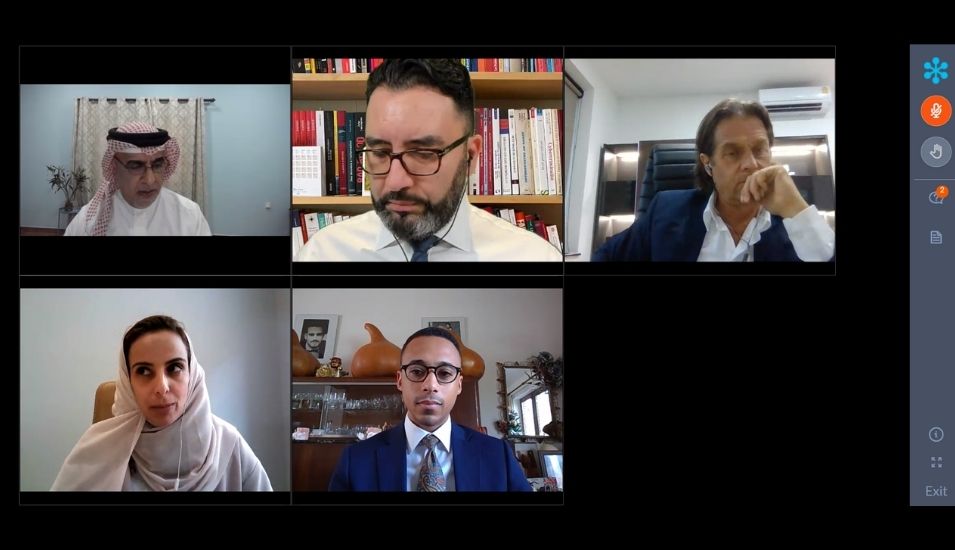 ---