Events
Sneak Peek into our Corporate and networking events, summits, forums and awards. Monthly and annually. Regionally and globally.
Global Tech R&D
Best practices, trends and research of interest to advancement leaders and IT decision-makers.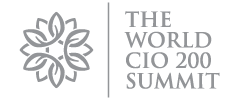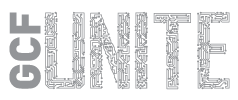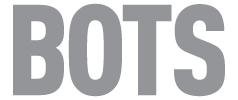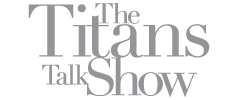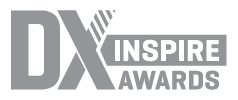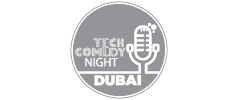 INDUSTRY LANDSCAPE
Taking a look at the industry-specific advancements, opportunities, challenges and best practices
Our vertical/industry driven research and analyses allows members to delve deeper into the existing landscape of the industry they are working in and align it with the global counterparts. Learn more about relevant reports, best practices, case studies and member opinions.
OUR BRANDS
Collaborating Local. Connecting Global
Already a member

Login in as a member of the fastest growing community
Contact us today

Not a Member. Join Now

Learn how you can collaborate with the technology leaders and grow your career/business across the globe
Contact us today
Discover how we can help shape your leadership goals with Global CIO Forum.Discover now
NEWS AND UPDATES
Stay updated with our latest news and updates from across the globes
our values
COMMITTED
PASSIONATE
RESPONSIBLE
These values give us the foundations we need.
Testimonials
What our customers say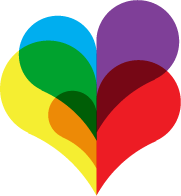 "At GEC Media Group we believe in equality for all. At our events we are committed to creating an environment that is diverse and inclusive. We want to create a harassment-free conference experience for everyone, regardless of gender, gender identity and expression, age, sexual orientation, disability, physical appearance, body size, race, ethnicity, religion (or lack thereof) or technology choices. We do not tolerate harassment of conference participants in any form. Sexual language and imagery are not appropriate on any conference platform, including talks, workshops, parties, Twitter and other online media. Participants violating these rules may be penalized or expelled from the conference without a refund at the discretion of the conference organizers."


I must say that GEC Media Group has set benchmark for others to follow. It was indeed leadership event with global speakers and leaders around the world. Very well managed and successful event with great insights and informative sessions from technology solution providers and CIOs.

I really thankful to GEC to organizing the event, we have really enjoyed every movement of session. It was a power pack event with memories and learning which will leave major impact on personal as well as professional growth. Thank you so much to include us for the event.

The entire event was informative and well organized. Best wishes and congrats to all the winners. Special thanks and good luck to your future events

Gecmedia organized a very meaningful conference for the busy IT executive. Speakers were carefully chosen for maximum impact and the networking was productive. Great venue with fabulous hospitality as well.

"Great event! Got opportunity to network with peers, knowledge sharing and variety of contents/ speakers. The presentations were practical and had a realistic outlook on tech trends. This event was well organized and appreciate all the hard work of GEC Media team deserved to say "Well Done"

One of the most productive events. The effort and resources invested in this event is a credit for GEC media and the sponsors due to the fact that most companies are cutting cost. Well done, keep the good efforts.

THE WORLD CIO 200 SUMMIT is one of the events that are exceptional events, giving attention to CIOs and appreciate their efforts, which in general they are ignored. Thanks for Global CIO Forum & GEC media for all this efforts in making this happen.

I heartily congratulation GEC Media for organizing such a Gr8 event, good concept, very good international speakers, covering wide area of interest which includes, technology, digitization, security, social etc. sharing or knowledge and networking with fellow CIOs/CTOs. and with a great ambience at DoubleTree, RAK, UAE and taken very good care of all the delegates.

Absolute pleasure to present on Business Transformation at World CIO 200 summit 2019. Highly interactive and amazing audience with great learnings. I must say this conference was very different than any other CIO conference. Few presentations blasted our minds while listening to people from different backgrounds relating their learning and applying those to IT. Amazing experience. Keep it up and expecting the series of such events to continue. Inspite of weather and other challenges, your team excelled in re-organizing with quick turnaround.

Very nice and it was a good even, I really appreciate to be part of the team awarded, overall was excellent.

Highly admire the magnificent efforts behind this great event which I had the honor to attend and be part of it.

With the theme of hashtag#togetherwesucceed, the CIO200 event on 9th and 10th Dec was an unique event that brought together peers from the CIO community together to experience inspiring. Interesting facts and solutions shared by partners. The event was a great opportunity to network with the community, get elevated both in spirit (through the Yoga) and the mind. 

The World CIO 200 Summit one of the most important Summit all over the world in general and MEA especially. Thanks to GEC MEDIA GROUP for the well-organized Summit. Thank you everyone for all your love & support in this amazing Honor.

Making India proud in foreign soil, the talk was well received and respected with standing ovation by CIOs and delegates from over 25 countries at World CIO Summit on 11th December, Dubai..

A Big Thanks to hashtag#GlobalCIOForum & hashtag#EnterpriseITWorld for the Awards .. A Well managed and Organised event with great insights and informative sessions .. totally enjoyed it !! it was a grand Success !!

It was a proud moment for me to receive this great honor and recognition by THE WORLD CIO 200 Award which was recently held in Dubai were 15 countries participated and 200 people out of 3200 were awarded. It was a lovely meeting all the delegates from different countries and it was enlightening to see their commitment for digital, educational and technology transformation.

The CIO 200 Summit was a great event, packed with so much experience and knowledge about the transformation in AI Age and great speakers, offering a unique balance between Human Aspects, Business Aspects and Technology aspects of the application of technology transformation. In short: offering a compact source of inspiration.

It was a great moment to be selected as one of the top 200 CIOs across the region, the beauty of this is to meet experts from technology, cyber security, artificial intelligence. or Ronak Samantaray, Anushree Dixit and Tushar Sahoo for the great organization.

Thanks to GEC MEDIA GROUP for organising this fantastic 2 day event, bringing, recognising and awarding IT Leaders, Transformers and Innovators from 15 different countries. This was one of the best events i have ever participated. Special thanks to the GEC Media teams who worked day and night to make this happen smoothly and successfully.

We enjoyed every step of this long but successful journey to make this event super successful; thsnks to GEC executive management to let us be part of this family.

Great event with in-depth knowledege and exertise with all Technology and Business Leaders Thanks to GEC Media for delivering such a great event.

I was honored to be one of the Bahrain digitization leaders Team (8 CIOs), who were recognized and awarded medals among world global top 200 CIOs for digitization and projects. The ceremony was in the World CIO 200 Summit held at RAK, UAE, which was organized by Global CIO Forum and GEC Media. Thank you to all who made this a success journey and congratulations to all winners.