To reinforce its commitment towards giving back to the society, and in partnership with the IT industry and authorized Ramadan partner, Global CIO Forum held its second corporate social responsibility event, as part of its Ramadan 30*30 series. The event was organised in partnership with authorised Ramadan partner SmartLife, Al Yousuf and Emitac as the title CSR partner.
In the holy month of Ramadan, the partners arranged dry grocery bags for over forty blue collar employees at Al Yousuf head office in Dubai.
Global CIO Forum believes that companies that are socially responsible and strong advocates of community involvement have higher levels of engagement. Research shows that demonstrating social responsibility in the community is a key driver of employee engagement.
The year long CSR activities will be pathbreaking and live-touching programmes that will not only create a sustainable life for other members in the community, but also foster avenues for growing and co-existing.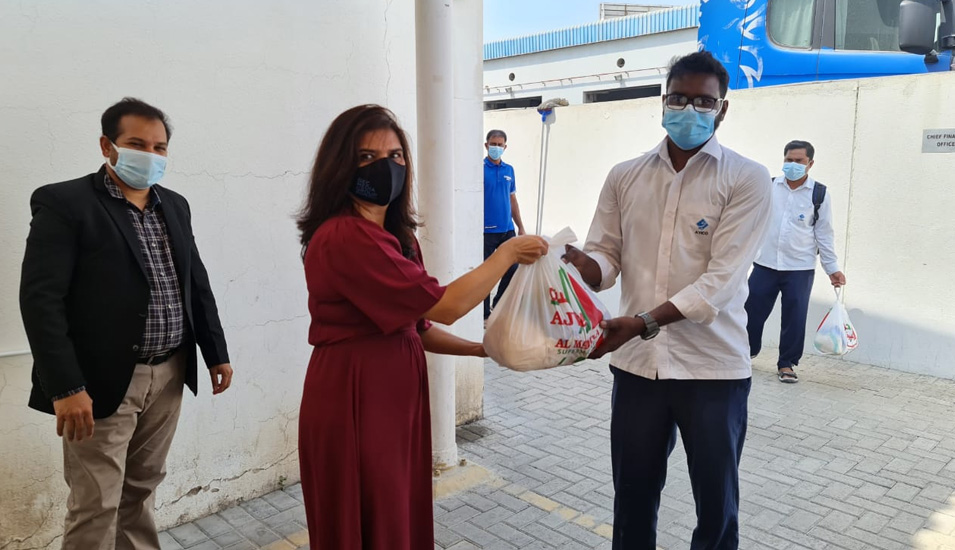 Global CIO Forum's CSR programme involves economic, social, and environmental sustainability initiatives. The CSR pillars include education, meal distribution, plantation, recycling, clean-up, energy, and water conservation.
"At Al Yousuf, we strongly believe in the concept of social responsibility and Ramadan is a good time to fulfill this. We are happy to have partnered with Global CIO Forum for the Ramadan 30*30 initiative. We hope to put up more smiles together especially on our blue collar colleagues with a touch to make them feel We Are Together, " said Fayaz Ahamed Badubhai, Group IT Director at Al Yousuf Group.
Commenting on the event, Ronak Samantaray, Co-Founder of Global CIO Forum said, "We truly believe that small steps can make a big difference. As a socially responsible company, we think it is imperative to give back to the society. Making daily essentials easily available in these tough times is an act in line with the spirit of the Ramadan. Our philosophy involves taking small steps towards making the lives of our community better."
The Global CIO Forum's mission is to represent IT Executives and CIOs globally. Currently working in META region and with expansion plans globally, the Global CIO Forum is a non-profit community of CIOs and IT leaders whose mission is to facilitate networking, sharing of best practices and executive development, and to collaborate on issues faced by the CIOs and IT executives.