After the resounding success of Future IT Summit Asia, Singapore witnessed a series of Reboot Unite CIO Meet in the month of April. The events were hosted by Global CIO Forum against the scenic backdrop of Marina Bay Sands where leaders and CIOs from across various industries met informally and reflected on wellbeing.
The first Reboot Unite CIO Meet was held on April 16 at LAVO in Marina Bay Sands. The topic of the meet was Growth and Ecosystems. The leaders discussed cross border ecosystem and engagement. They highlighted that supply chain interconnectedness and partnerships are crucial to growth.
Eddie Ng of PSA International, Manoj Saxena of RosettaNet Singapore GS1, Ken Wong of PSA International and NG Chee Keong (CK) of GeTS attended the event.
The Unite CIO Meet provided a platform to connect with people including peers and leaders to share a common perspective. It also gave an opportunity to unwind and at the same time learn from each other.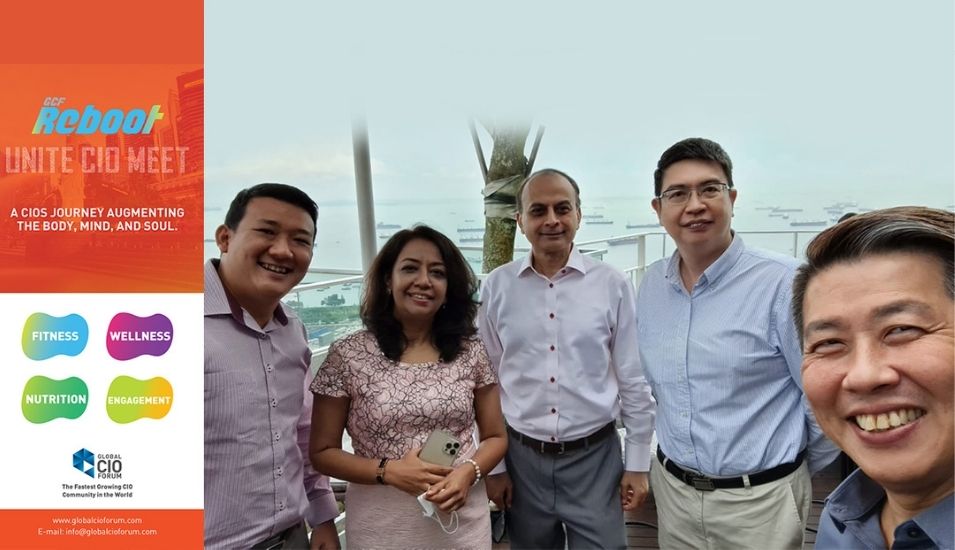 The second Reboot Unite CIO Meet was held on April 23 at Gordon Ramsay Speciality Restaurant, Bread Street at Marina Bay Sands. The leaders discussed the importance of building strong relationships. They connected with peers and reflected on wellbeing especially in the current times of pandemic where managing people virtually and working in different time zones creates stress. The leaders discussed and shared their experiences on how to strike a balance in life.
The following dignitaries attended the event:
Vinay Awasthi of HP
Nicole Tretwer of Swarovski
Saket Gore of Himalaya Drug Company
Sadiq Rowther of Levis Strauss
Juliana Chua of Essilor
Manoj Saxena of RosettaNet Singapore GS1
Arul Vivek of UBS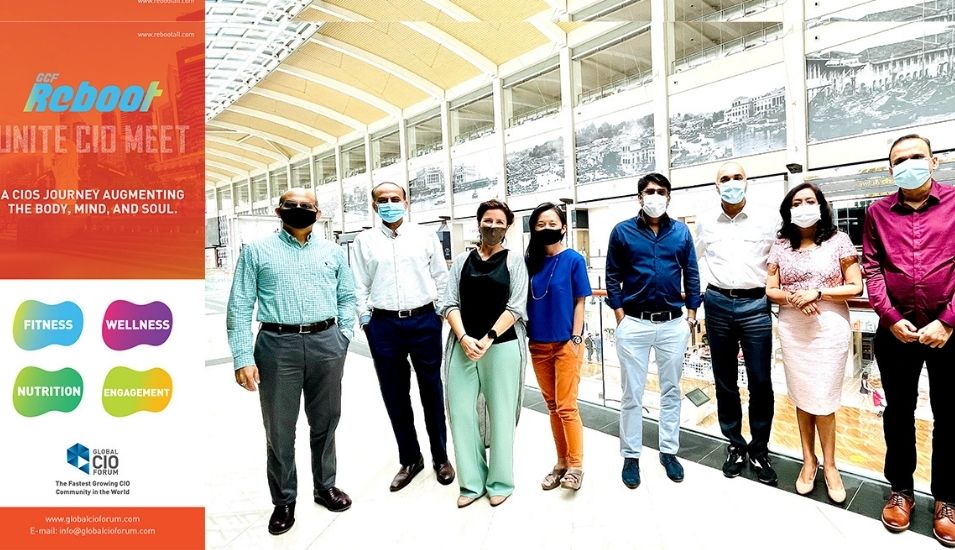 Through Reboot Unite CIO Meet, Global CIO Forum brings the leaders together to collaborate and network in group meetings with discussions and training on overall wellbeing and growth.
Reboot Unite CIO Meet focuses on striking an equilibrium between four pillars: Wellness, Fitness, Nutrition and Engage. It aims to provide CIO community members an opportunity to interact with the experts from these four pillars which can help them imbibe the benefits of an all-round wellbeing.