On March 31, Global CIO Forum in association with Alpha Data successfully hosted VirtualSummit on Secure Your Public Cloud Infrastructure and Workloads. Moving to cloud is a journey and along that path many organisations face multi-faceted challenges. Security is one of the biggest challenges in cloud adoption.
During the event it was highlighted how the collaboration of Alpha Data-Microsoft-Fortinet is a game changer and provides end-to-end security. It covers the increasing digital attack surface and cloud. The collaboration helps in delivering a secure landing zone with better visibility and threat control on the Microsoft Azure platform providing better response for the customer's concerns through Alpha's security and cloud delivery experts along with Fortinet's leading fabric architecture.
Irfan Mohammad, Cloud Solutions Architect and Pre-Sales Consultant for Microsoft Technologies in Alpha Data was the speaker at the summit. Below are the key highlights:
---
Irfan Mohammad of Alpha Data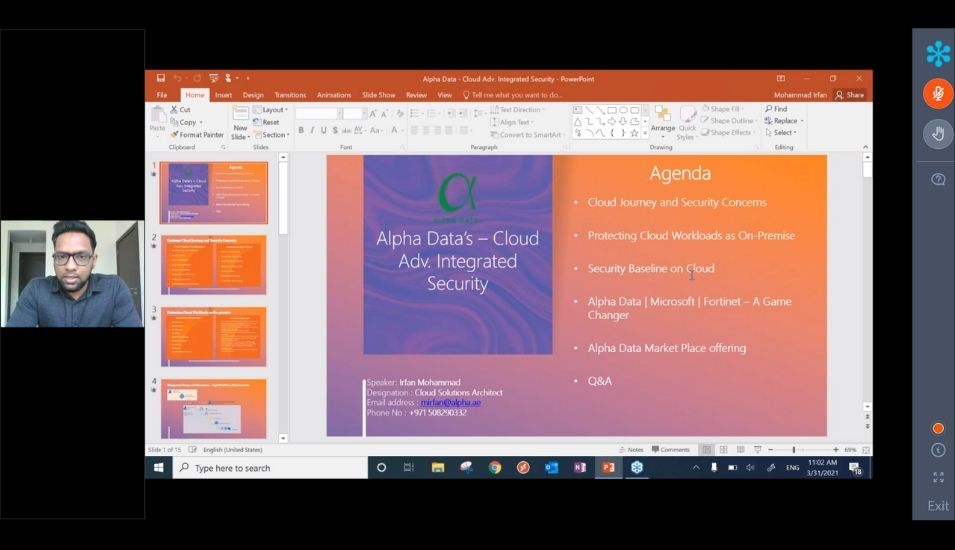 Irfan started by highlighting that data residency and ownership are one of the reasons why organisations consider cloud adoption. Other reasons include demand optimisation, simplification, self-service, intelligent automation etc. Irfan also added that defining cost strategy becomes a major challenge in beginning of cloud adoption strategy. Major concerns are seen around the operational model and defining end-user along with IT security, he said.
The VirtualSummit also discussed how on-premise security layer can be integrated with Azure security layer and how you can secure your cloud workload with Alpha Data's security fabric.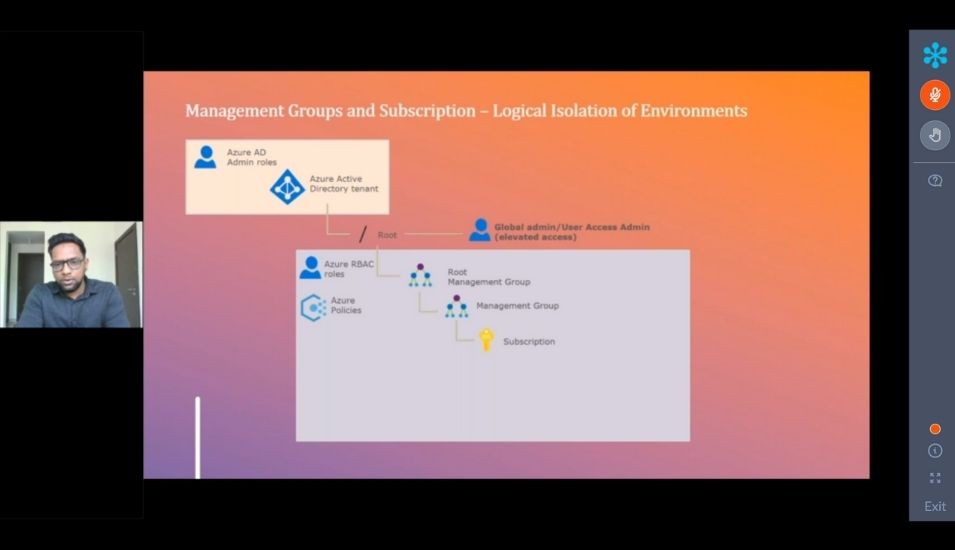 During the event, Irfan gave a detailed presentation on Azure baseline architecture and subscription models, highlighting the logical separation in deploying workloads on cloud. Alpha Data offers free assessment for clients and performs FitGap analysis. Irfan explained how after the assessment, they deploy standard or enterprise package.
The event concluded with a very engaging Q&A session.