Global CIO Forum and International Group of Artificial Intelligence hosted virtual summit on Data, Future of Everything. In the current times, whichever industry you work in, you will almost certainly have come across a story about how data is changing the face of our world. It might be part of a study helping to cure a disease, boost a company's revenue, make a building more efficient or be responsible for those targeted ads you keep seeing.
The virtual summit covered following topics:
Automated Machine Learning as the future of Data Science
The importance of Ethics in Data and AI
Big Data Science and Analytics for Smart Sustainable Cities
Data and AI Ethics
Big Data in Neuroscience
Big Data and Sustainable Development Goals
The event was moderated by Dr Aisha Fouad Bushager, Executive Senior Manager – Bank of Bahrain and Kuwait. The keynote was given by conference Chairman, Dr Jassim Haji, President Artificial Intelligence Society Bahrain.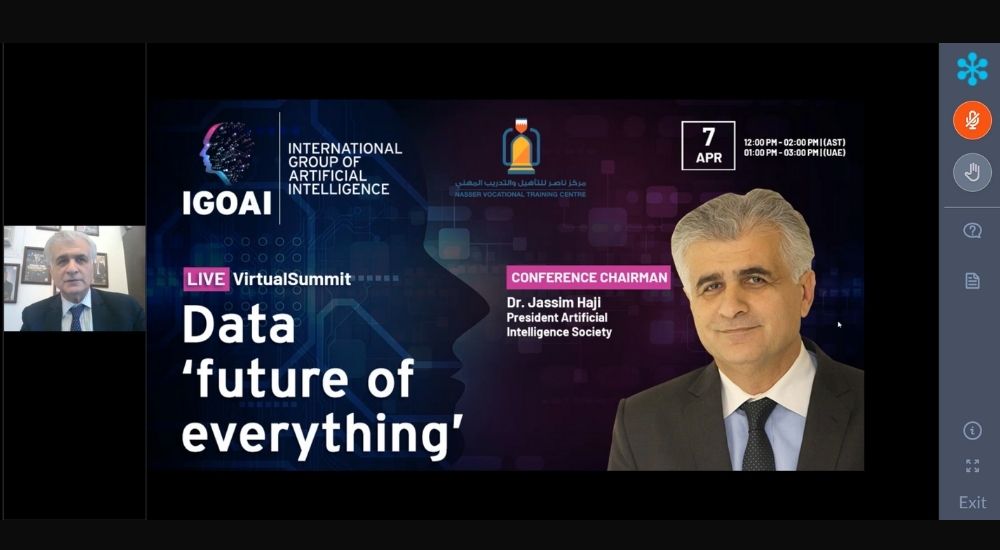 ---
HE Fawzia bint Abdullah Zainal, Speaker of House Representatives, Kingdom of Bahrain delivered the opening speech.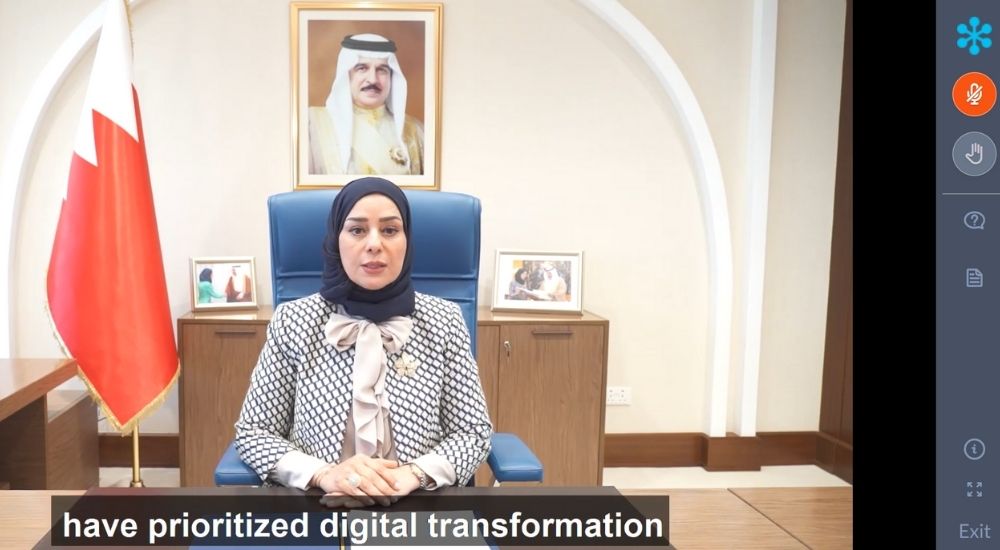 Other speakers at Data, Future of Everything virtual summit were:
Ilham Sliman, Professor at Mohammed First University Oujda
Idoia Salazar, Co-founder and President of Observatory of Social and Ethical Impact of AI
Dr Sh Fay Bint Abdulla Al Khalifa, Director of the eLearning Centre at the University of Bahrain
Dr Eva-Marie Muller-stuler, Chief Data Scientist, Advanced Analytics & AI Practice Leader
Namrata Nagendra, Principal Strategy & Transformation Consultant – UK
A glimpse of the event is below:
---
Prof. Ilham Sliman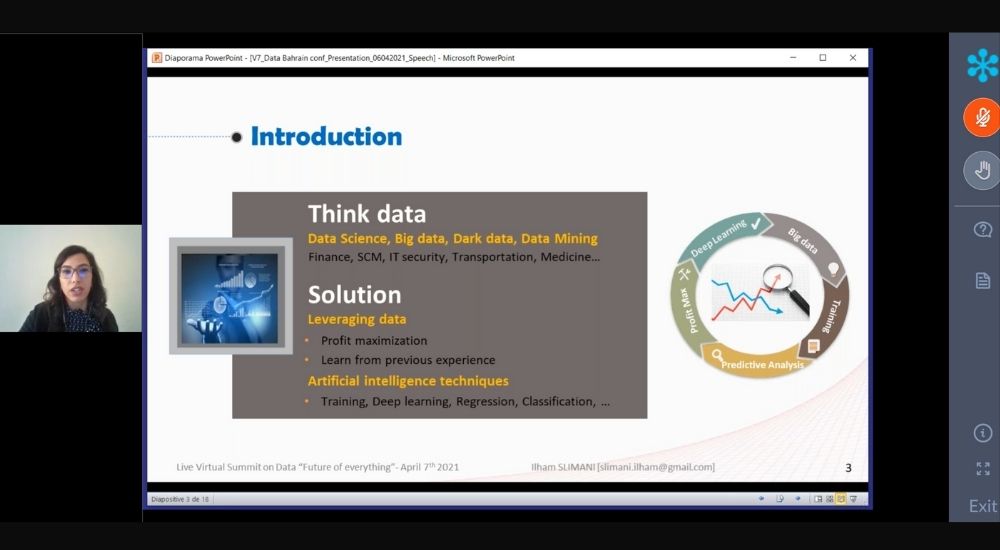 ---
Prof. Idoia Salazar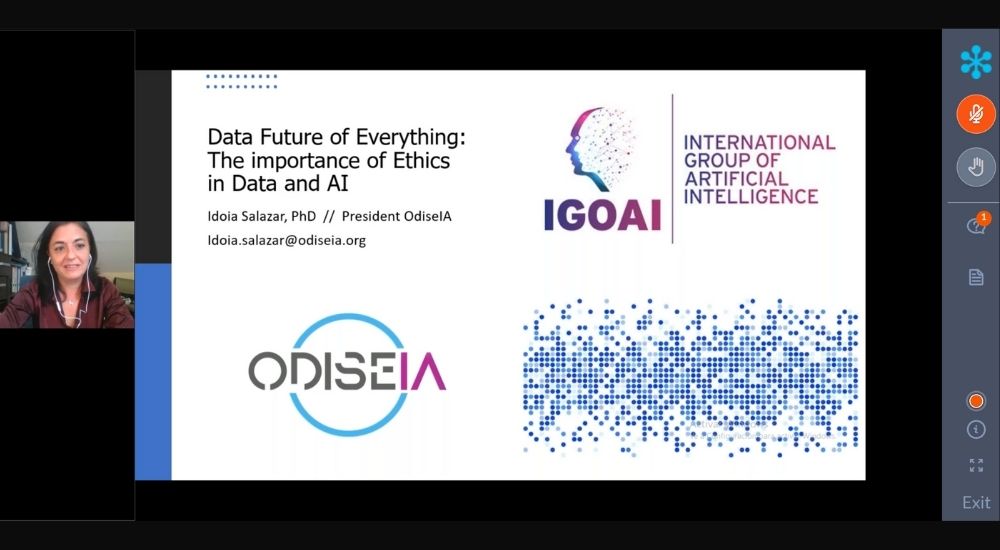 ---
Dr Sh Fay Bint Abdulla Al Khalifa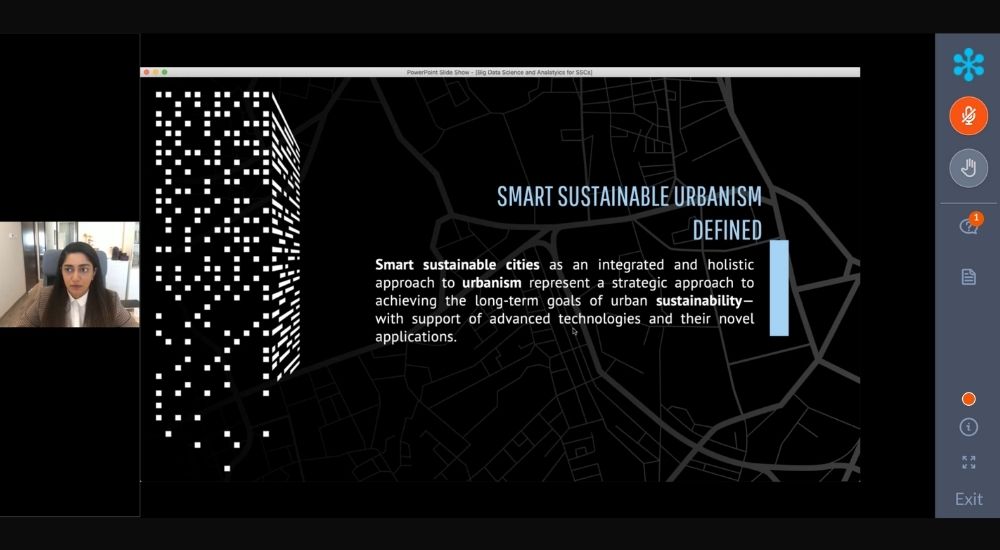 ---
Dr Eva-Marie Muller-stuler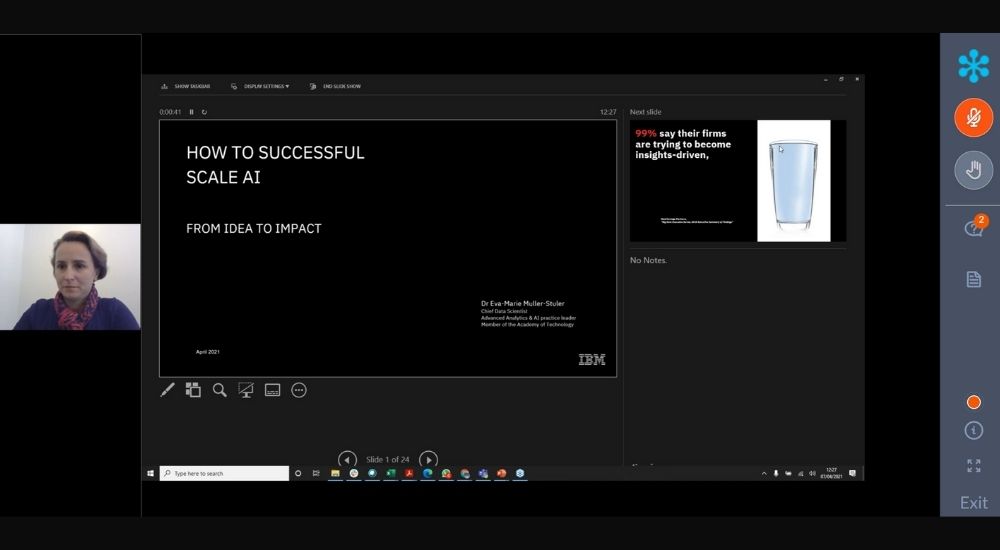 ---
Namrata Nagendra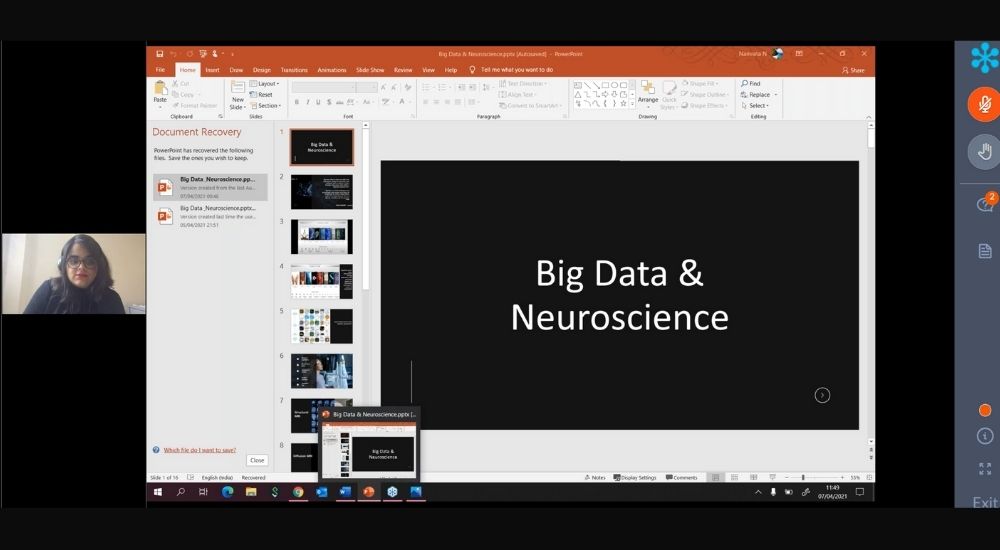 ---
The virtual summit was concluded by a very engaging Q&A session.