From Crisis
To Opportunity
– The Way Forward
From Crisis To Opportunity - The Way Forward
'enGAge' is our annual client event and a platform for our clients to come together to discuss trends, technologies and discover rich insights. It is our endeavor to make it most impactful, relevant and with a touch of class.
 enGAge 2021 for Middle East will be a Virtual Event and we have lined up speakers and sessions to make it more impactful and relevant based on the theme – From Crisis To Opportunity The Way Forward.
We have curated an 'engaging' mix of keynote sessions by global thought leaders and panel discussions with CXOs.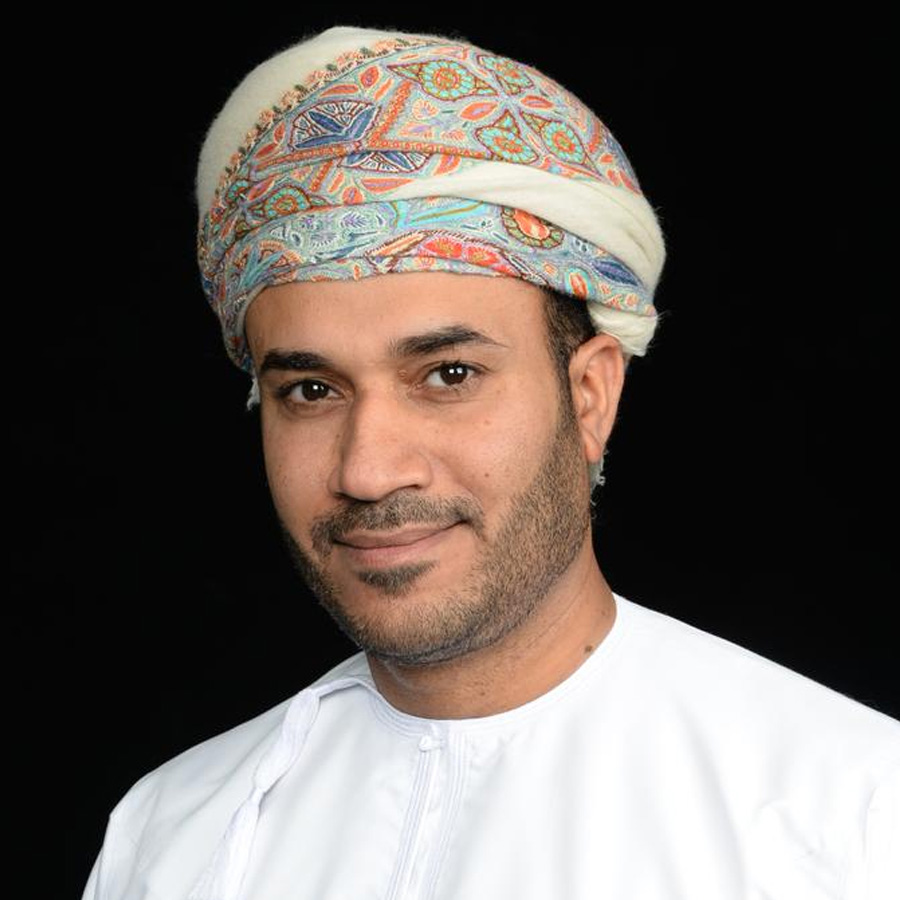 General Manager for Corporate Security, Omantel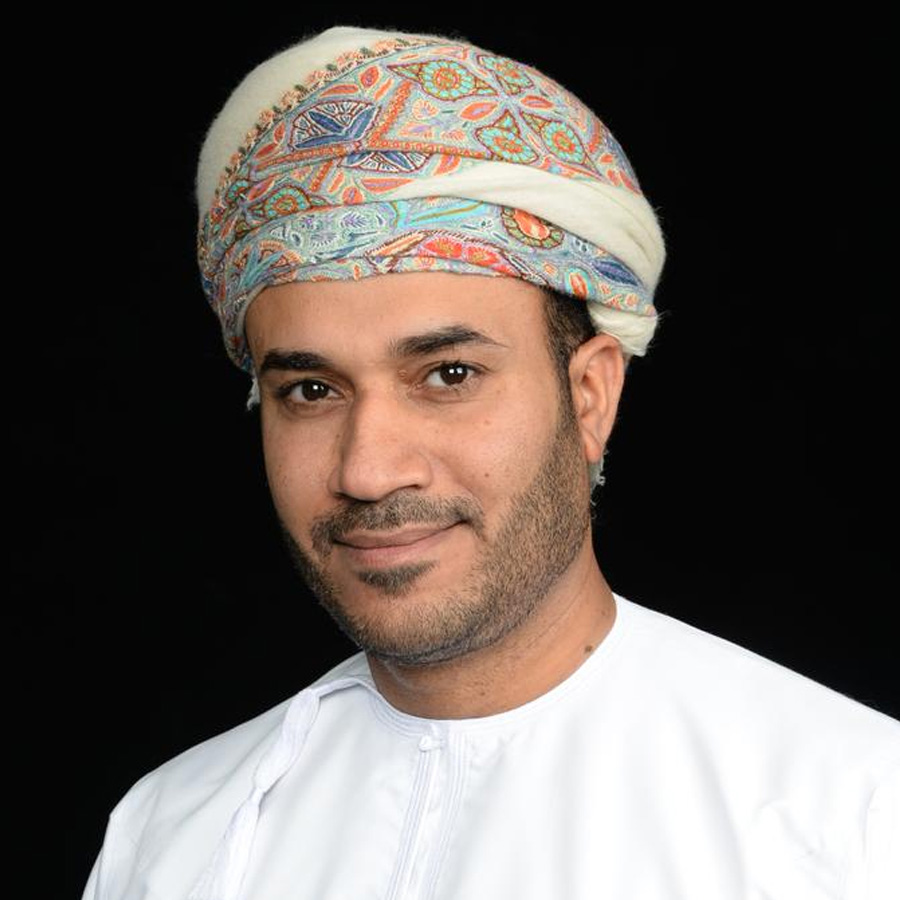 General Manager for Corporate Security, Omantel
"Abdullah is currently the General Manager for Corporate Security with Omantel, the leading provider of integrated telecommunication solutions in Oman. He is an experienced IT Director General, with strong competence across all aspects of IT including Strategy, Business Planning, Service Management & CyberSecurity.
In his earlier stint with ITA Oman, he was leading all IT Infrastructure initiatives as its Director General where he spent better part of his career.
As an accomplished speaker in Industry forums, he is well known across the Middle East region. He has acquired his Master's in Business Administration from the prestigious Bradford University & a Bachelor's Degree in Computer Science from California State University"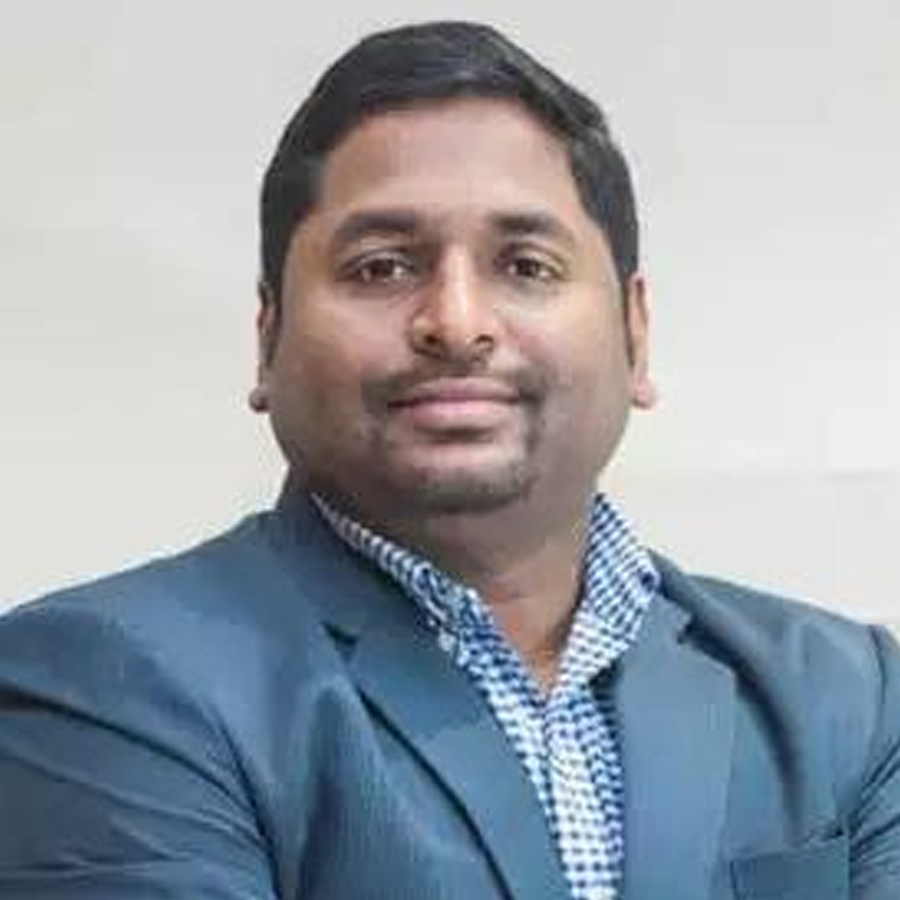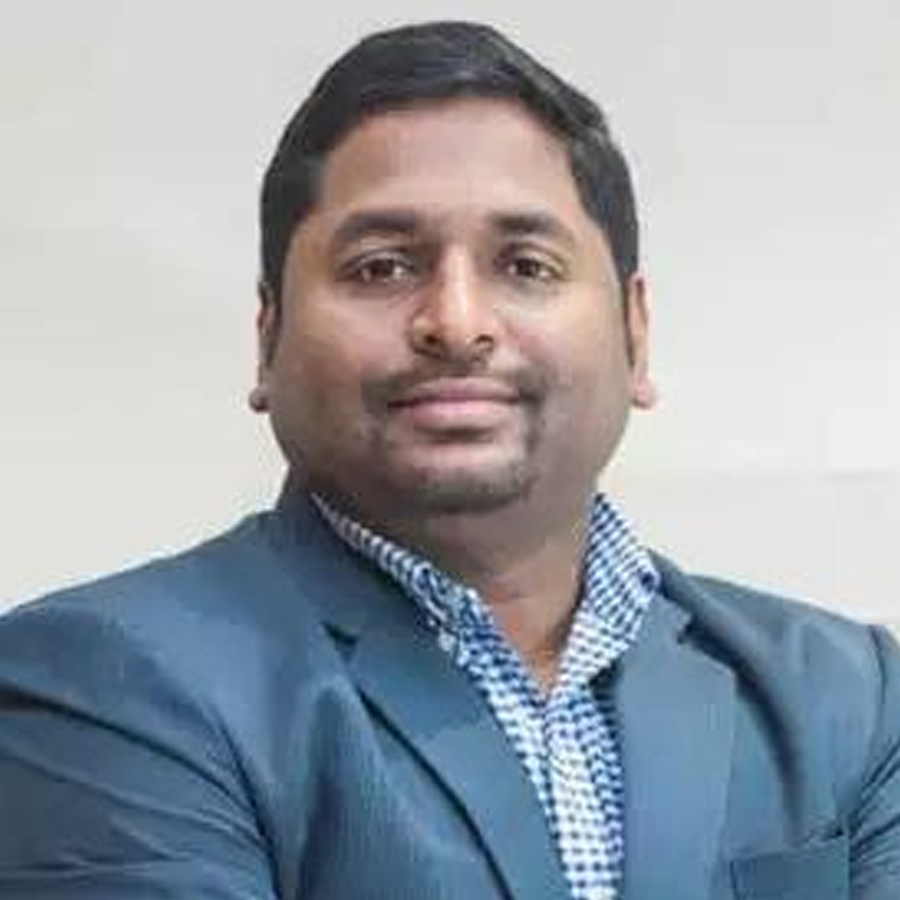 Group CIO, Petrofac
"George Eapen is currently the Group CIO for Petrofac (FTSE 250), one of the world's largest O&G EPC Companies with 12,000 employees and $4B annual revenue with Operations in Malaysia, India, Middle East, UK, US and Mexico. In his previous capacity as Group Head of Cyber Security, he was managing IT and OT Security for the organization
In his earlier stint with GE, he spent a significant portion of his corporate career of 12+ years, rising through the ranks. In his last role with GE he was the Group CISO of Global regions including LATAM, Europe, Russia, China, South Asia, Greater China & Asia Pacific which contributed almost 60% of total company revenues. He is a graduate of GE IT leadership program (ITLP), GE Six Sigma Black Belt program and graduate of GE Corporate Audit Staff (CAS), a fast track Executive leadership program of GE.
He was selected among 50 senior professionals world wide, to undergo the prestigious MIT Sloan EPGM program. As a well known CyberSecurity technology / key note speaker, he has presented topics at 30+ conferences, spanning across Middle East, USA, Portugal and UK including Gartner conference-2016, GISEC-2018, MILIPOL- 2017, Cloud MENA-2017. He is an IBM Security Board of Advisor and sits on the Board of several other CyberSecurity organizations & committees"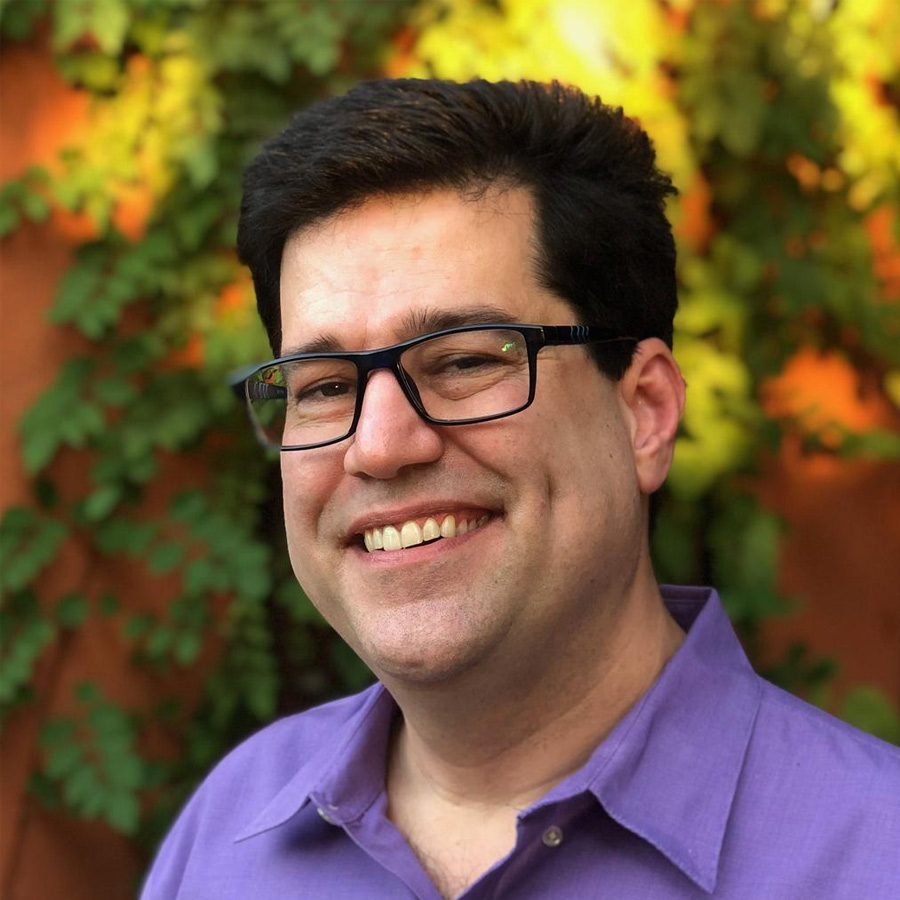 President & Founder, Council Vision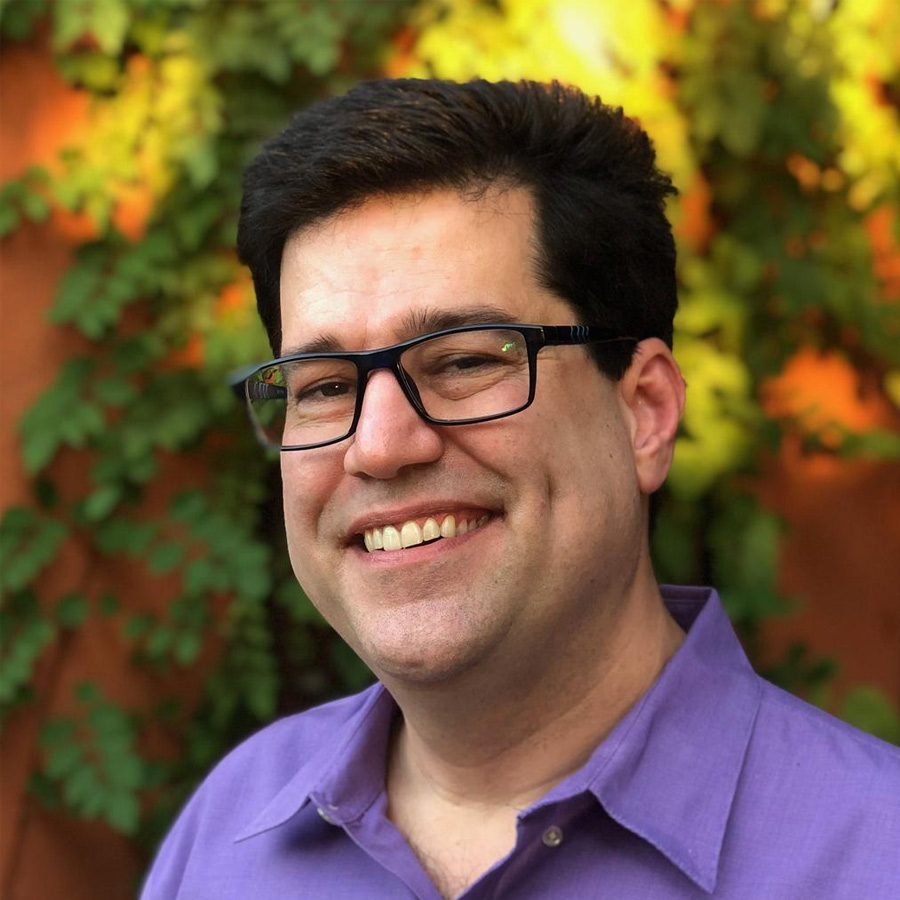 President & Founder, Council Vision
Jeremy Grigg is the founder of Council Vision, and has a background in research, analytics and executive facilitation spanning over 25 years with global expertise in financial services, government, telecommunications and IT services.
He led the Customer Advisory Council program at HCL Technologies until 2017, and was responsible for driving engagement from and strategic alignment with the executive leaders of HCL's most critical customers worldwide. Prior to HCL, he was a Senior Consultant at Geehan Group, a specialist provider of Customer Advisory Council facilitation services. In this role, he designed and ran Customer Advisory Council, Partner Advisory Council and Executive Sponsor programs for several firms in the technology product and service sectors including Red Hat and Cisco.
Jeremy formerly served as Gartner Inc's global lead analyst for Financial Management of IT and a member of its Executive Programs team, facilitating hundreds of executive briefings and telephone consultations on business management topics across the United States, Europe, Africa and Asia-Pacific. Jeremy also served as Chief Financial Officer of Paktel, Indonesia's largest telecom outsourcing firm, and as Economic Advisor to several ministers in Australian governments. In the early 1990s, he traded options on the Hong Kong Futures Exchange and founded Decisive Publishing, Australia's most awarded telecom trade publisher.
Jeremy is an Australian citizen currently residing in Austin, Texas who has lived in Australia, Hong Kong, Indonesia, Singapore, the United Kingdom and the United States.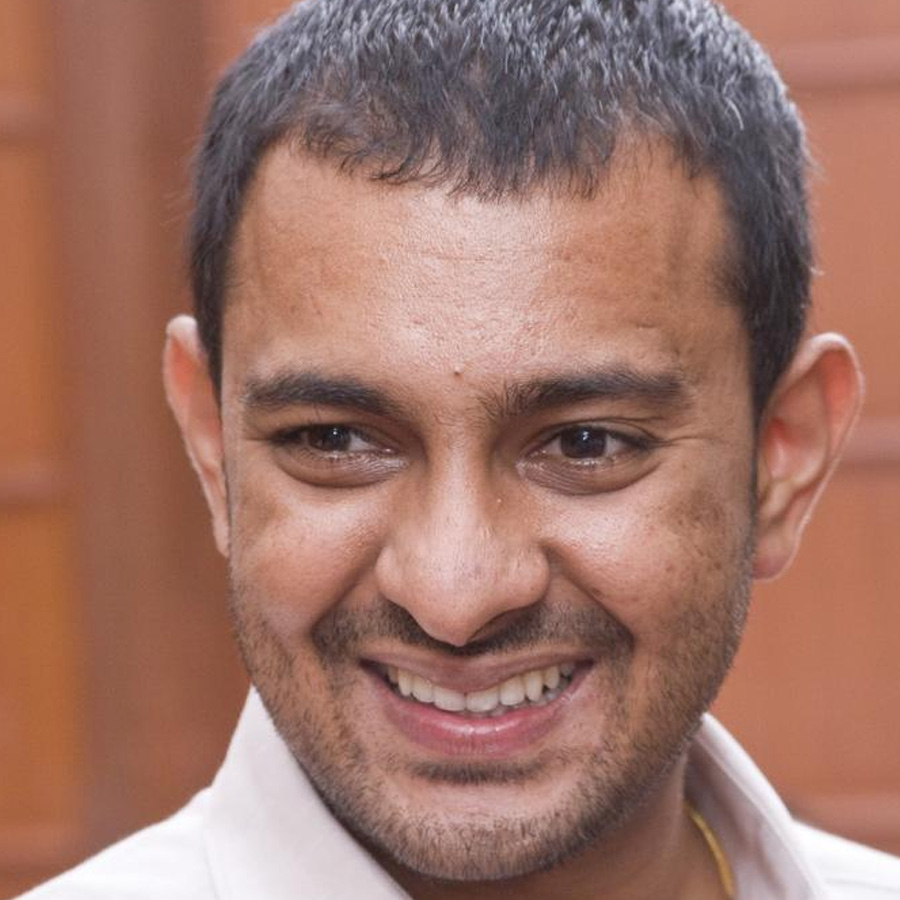 Associate Professor, Robert Bosch Centre for Data Science and Artificial Intelligence, IIT Madras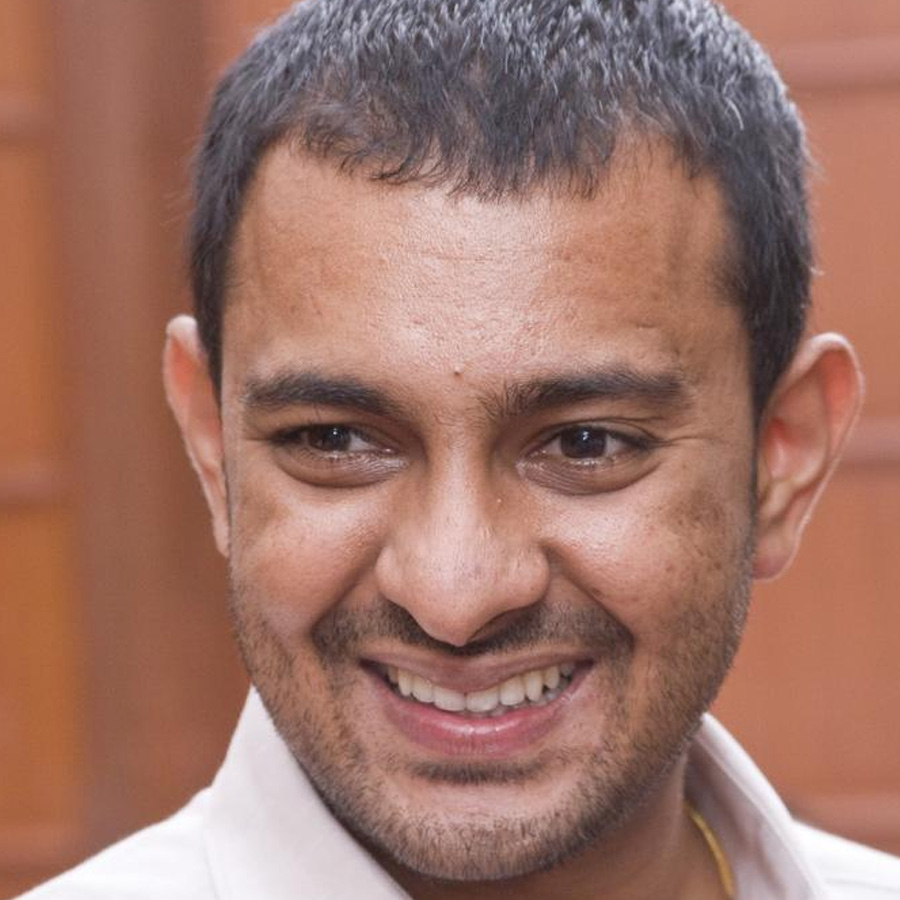 Associate Professor, Robert Bosch Centre for Data Science and Artificial Intelligence, IIT Madras
Nandan Sudarsanam is a faculty member in the Department of Management Studies and a core member of the Robert Bosch Center for Data Science and Artificial Intelligence (RBCDSAI) at IIT Madras. He earned his PhD from the Engineering Systems Division at MIT, following which, he worked as a quantitative researcher for five years at a high-frequency algorithmic trading firm in New York. His research and work experience focuses on applications of experimentation, machine learning and the abstraction of data to models and algorithms. This spans data and problems across different domains, including but not limited to finance, urban mobility, digital platforms, civic services, and criminology. He publishes in premier machine learning conferences as well as peer-reviewed journals in engineering and applied statistics.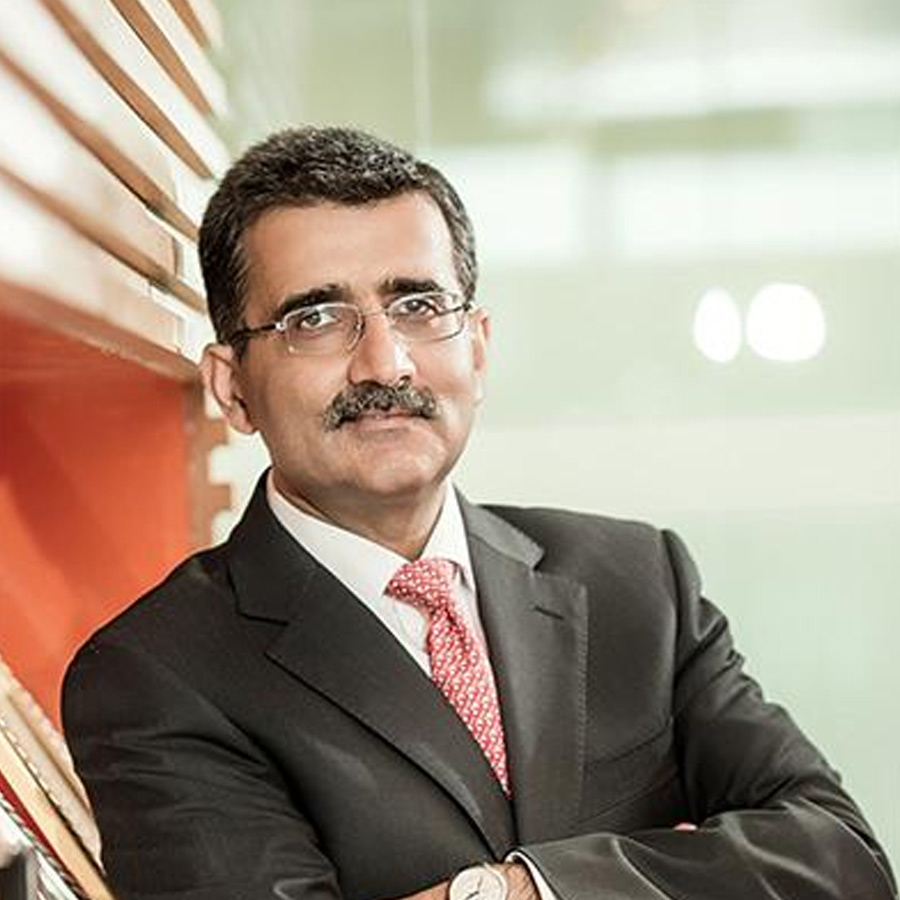 Board Member-Eurobank; GIB, CIB Bank; UTIAMC; Global Founder Fullerton Financial; Founder Dunia Finance; Ex-CEO-Citi TMEA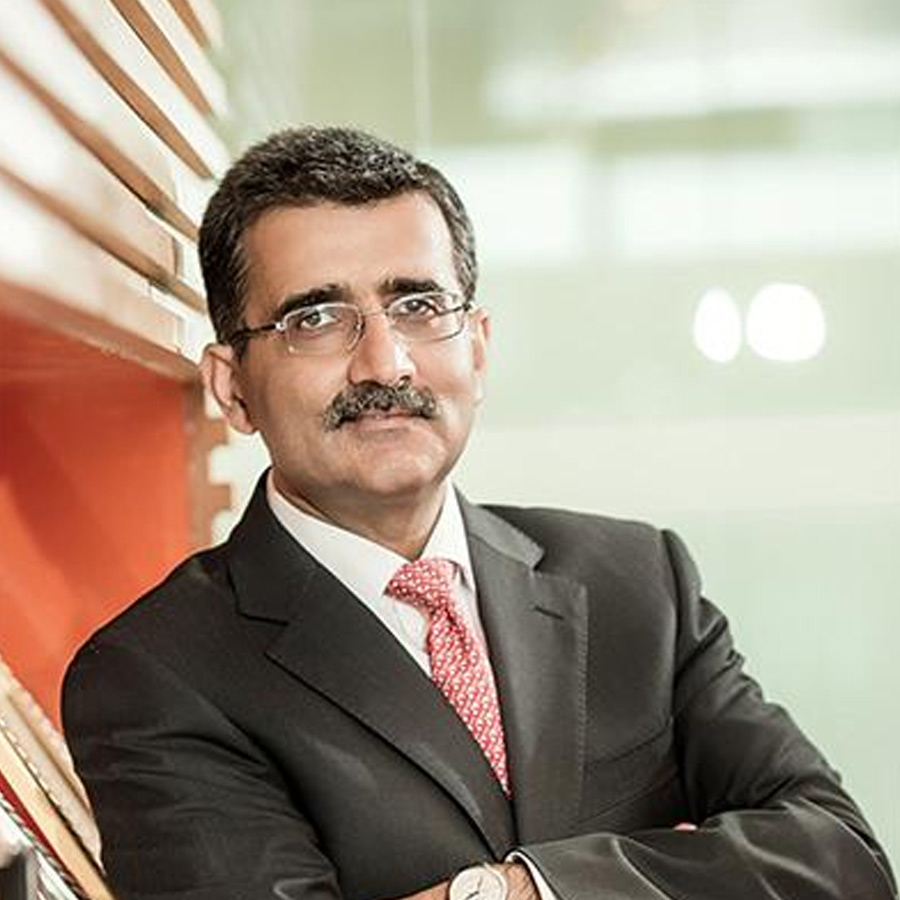 Board Member-Eurobank; GIB, CIB Bank; UTIAMC; Global Founder Fullerton Financial; Founder Dunia Finance; Ex-CEO-Citi TMEA
A seasoned banker, business founder, entrepreneur, Corporate Board Member, Strategic Investor, and public speaker with over three decades of experience and deep expertise in financial services, across multiple global markets, especially the high-growth emerging China, India, Asia Pacific, and CEEMEA countries with leading global banking, financial & investment management institutions like Citibank N.A. & Fullerton Financial Holdings (wholly owned subsidiary of Temasek Holdings). Proven strong personal track record of successfully creating, founding, managing and operating large banks/financial institutions as the Global CoFounder of Fullerton Financial Holdings, headquartered in Singapore, and Founder of Dunia Finance(UAE), while leading business turnarounds & stable growth, as well as a demonstrated ability to conceptualize and execute multi-country business strategies, lead M&As and transformations, launch green-field financial services businesses to realize high valuations, and deliver profitability over a sustained period, while contributing to the community and delivering high governance standards by actively serving at a senior level on several prominent internal and external boards.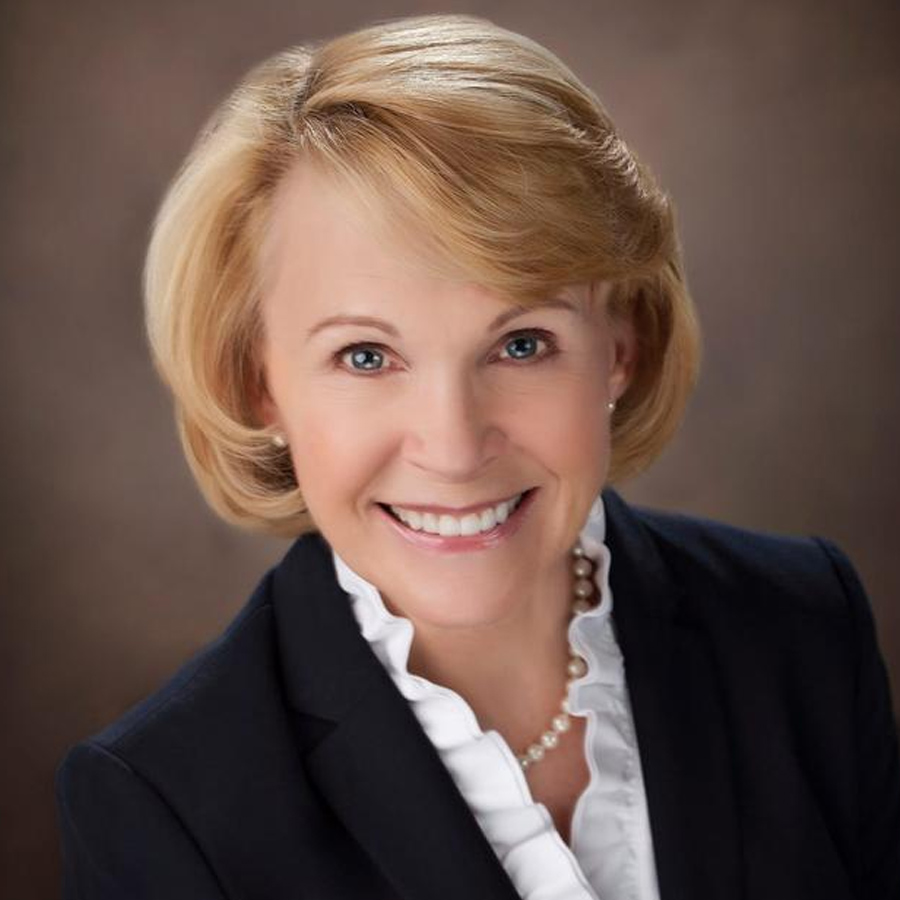 Astronaut, Author, Surgeon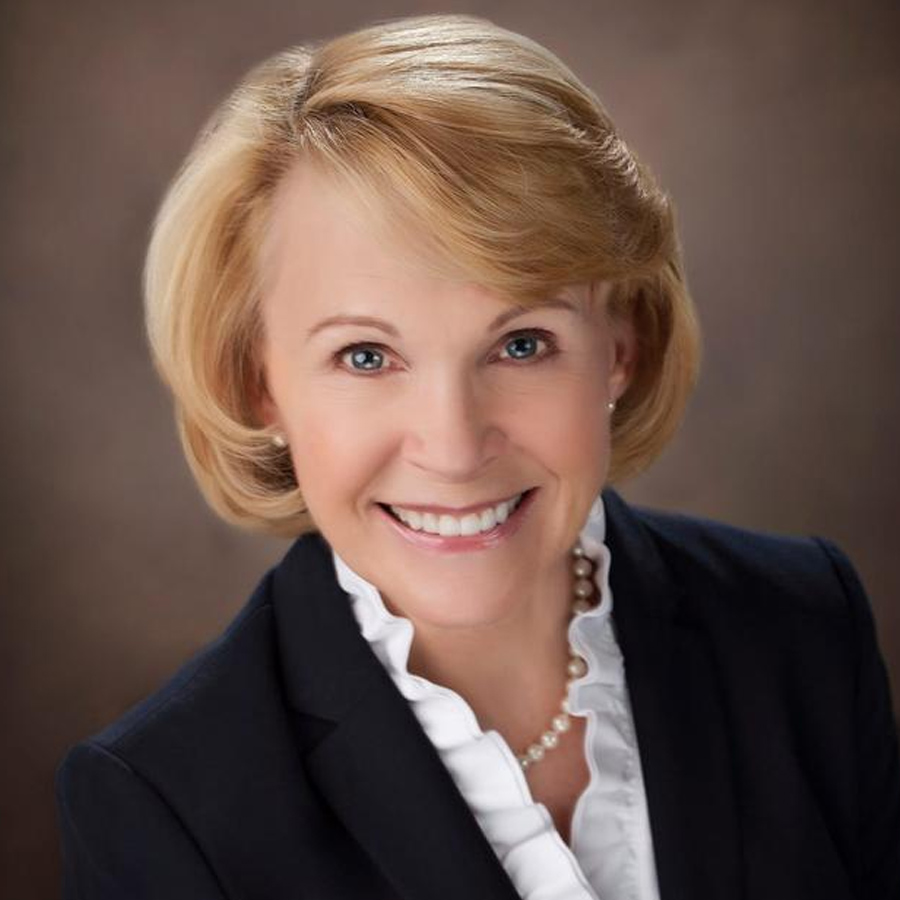 Astronaut, Author, Surgeon
A woman of many firsts, Dr. Seddon was one of only six women in a class of 100 in medical school and the first woman ever accepted to her General Surgery Residency Program. As one of the first six women accepted into the Astronaut Corps, her marriage to fellow Astronaut Capt. Robert "Hoot" Gibson produced the first astronaut couple and the two of them produced the first official "astrotots." She was the eighth woman accepted to the Astronaut Hall of Fame.
Besides her space career, Rhea's life experiences have led her from surgeon to licensed private pilot, to healthcare executive, entrepreneur, business owner, author, and now public speaker.
Dr. Seddon spent 19 years with the National Aeronautics and Space Administration (NASA). In 1978 she was selected as one of the first Astronaut class to include women. She served as a Mission Specialist on Space Shuttle flights in 1985 and 1991 and as Payload Commander in charge of all science activities on her final flight in 1993. This brought her total time in space to 30 days.
After leaving NASA in 1997, Dr. Seddon was the Assistant Chief Medical Officer of the Vanderbilt Medical Group in Nashville for 11 years. There she led an initiative to improve patient safety, quality of care, and team effectiveness by the use of an aviation-based model of Crew Resource Management. She then helped to found LifeWings Partners, LLC which teaches this concept to healthcare institutions across the United States.
A graduate of the University of California at Berkeley with a degree in physiology, Dr. Seddon received her M.D. degree from the University of Tennessee College of Medicine in Memphis, where she completed her residency in General Surgery.
She was inducted into the Tennessee Aviation Hall of Fame in 2005, the Astronaut Hall of Fame in 2015 and the Tennessee Women's Hall of Fame in 2015. In 2016 she was awarded the National Football Foundation Nashville Chapter's Fred Russell Distinguished American Award, the Independent Book Publishers Association Ben Franklin Gold Award for Best Autobiography/Memoir – Go For Orbit and the Athena International Leadership Award (Rutherford County) and a University of Tennessee Centennial Top 100 Alumni Award. She was the co-recipient of the Great American leadership award which was presented to her along with her husband Capt. Robert "Hoot" Gibson at Awakening 2017.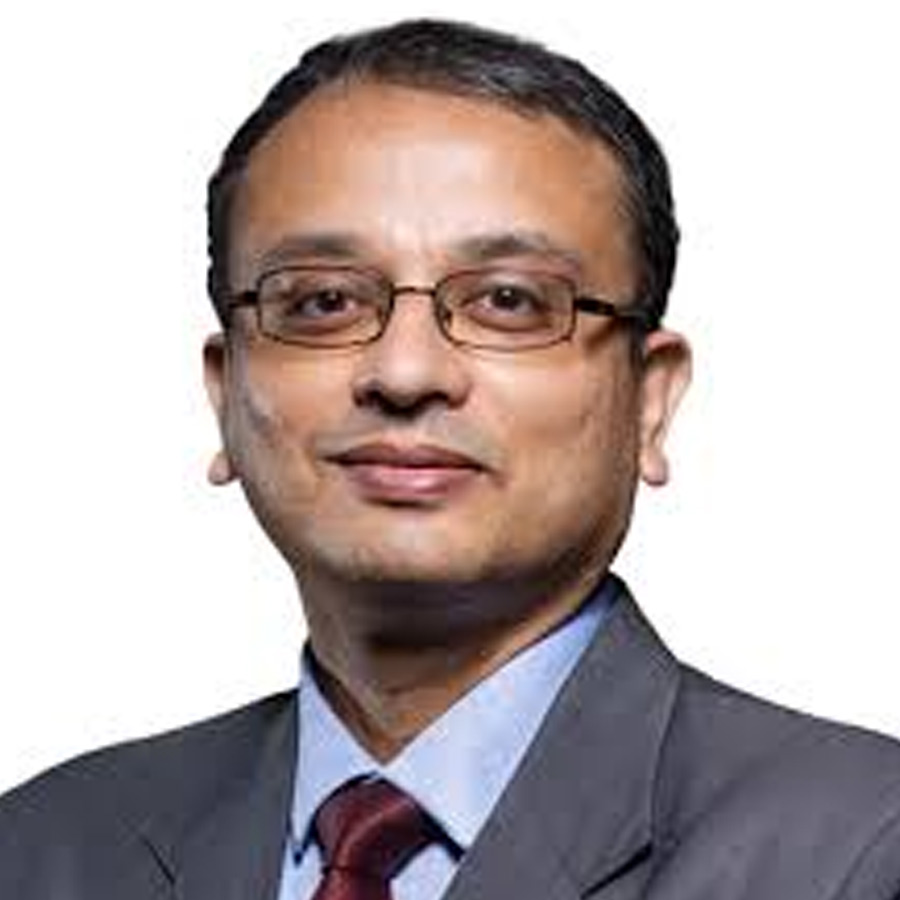 Head-Planning, Business Demand Mgmt , IAM and Controls- Enterprise Services, Bank Muscat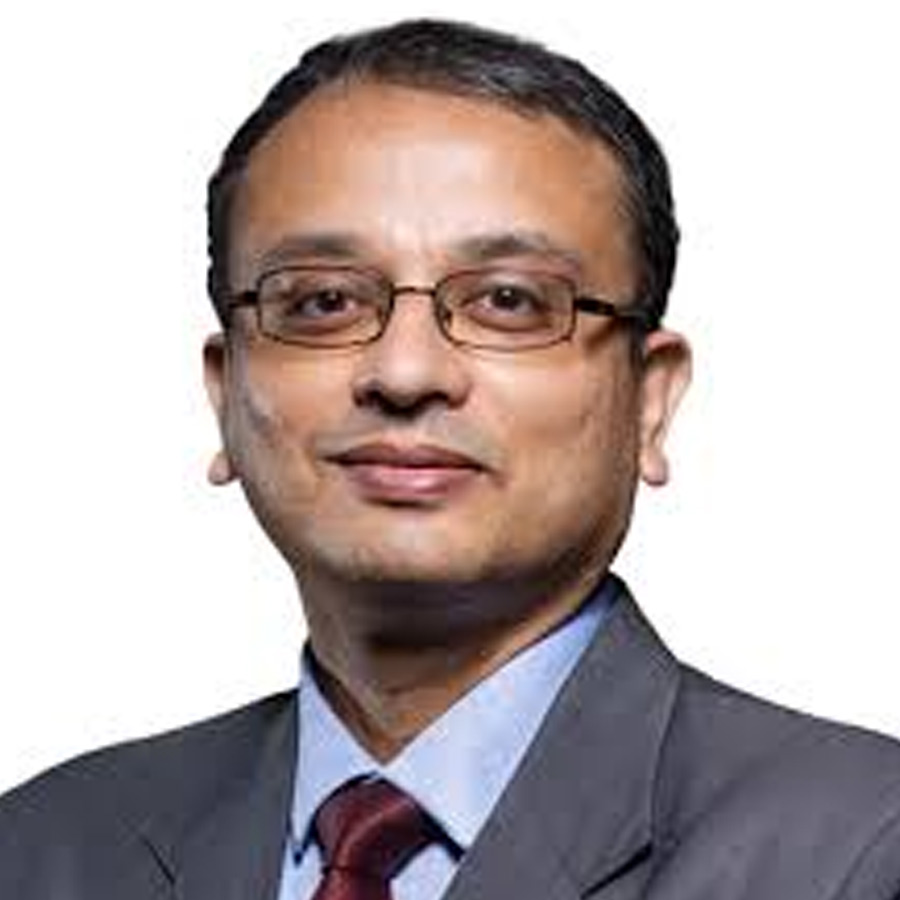 Head-Planning, Business Demand Mgmt , IAM and Controls- Enterprise Services, Bank Muscat
"Vishal presently serves as the Head of Planning, Business Demand Management, IAM and Controls with Bank Muscat, the leading financial institution in Oman with a strong presence in corporate banking, personal banking, investment banking, Islamic banking, treasury, private banking and asset management. In his 16+ year long career with the bank, he has managed a wide variety of functions including Quality, Program Management, Audit, Risk, Planning & Governance, rising through the corporate ladder with deep technical advisory & strong people management skills.
In his previous inning, he drove the quality function for a leading system integrator, Beehive Systems.
He was among the select few to be cherrypicked to be a part of the Bank Muscat Management Development Program at INSEAD. He earned his MBA from the prestigious IIT Delhi & has an Engineering degree from Aligarh Muslim University."
Introduction & Welcome Note
Jeremy Grigg, President & Founder, Council Vision & Welcome Note by Sumit Ganguli, CEO, GAVS Technologies
KEYNOTE :Creating Opportunities During Crisis And Moving Ahead
Rhea Seddon, Astronaut, Author, Surgeon
KEYNOTE: Technology As An Enabler For Getting Growth Back
Rajeev Kakar, Board Member-Eurobank; GIB, CIB Bank; UTIAMC; Global Founder Fullerton Financial; Founder Dunia Finance; Ex-CEO-Citi TMEA
Expert Panel on Leveraging Technology To Drive Growth In The New Normal
Abdullah Al Barwani, General Manager for Corporate Security, Omantel | George Eapen, Group CIO, Petrofac | Vishal Govil, Head-Planning, Business Demand Mgmt , IAM and Controls- Enterprise Services, Bank Muscat | Dr. Nandan Sudarsanam, Associate Professor, Robert Bosch Centre for Data Science and Artificial Intelligence, IIT Madras | Moderated – Jeremy Grigg, President & Founder, Council Vision
Chandrasekar G, Managing Director & Head – MEA, GAVS Technologies